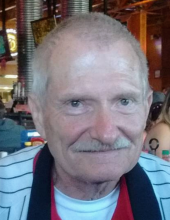 Obituary for Donald Bentler
Donald Eugene Bentler, 71, passed away on Monday, March 12, 2018 at the Good Samaritan Society in Indianola. A celebration of life service will be at 11:00 a.m., Saturday, March 17 at Lutheran Church of Hope in West Des Moines.

Don was born in Des Moines where he lived most of his life. He was an Army veteran and spent most of his career as an accountant.

Don is survived by his wife, JeriLee; daughter, Melissa (David) Hodge; grandchildren, Logan and Chloe Hodge; and sister, LeeAnn (Richard) Jones. He was preceded in death by his parents, William and Persis Bentler.

The family requests that no flowers be sent.